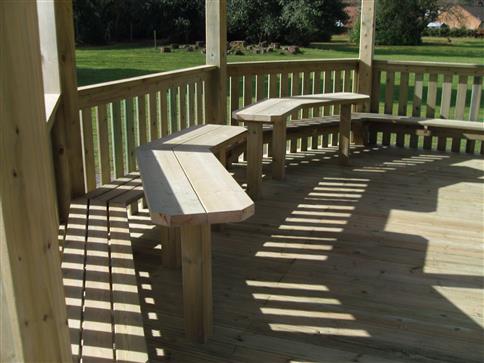 6M Octagonal Gazebo Work Stations
Our product code: P-OC-GAZ-OCT6/WS
Slatted timber work desks supported off timber posts. Provides your children with a place to work outside of the classroom, offering additional outdoor learning opportunities for within the gazebo.
---
Technical Details
Size (L x W x H): 1550mm x 600m x 600mm
High pressure treated 'play grade' timber
Associated Documents
Please contact us for further information.
Guarantees
Timber