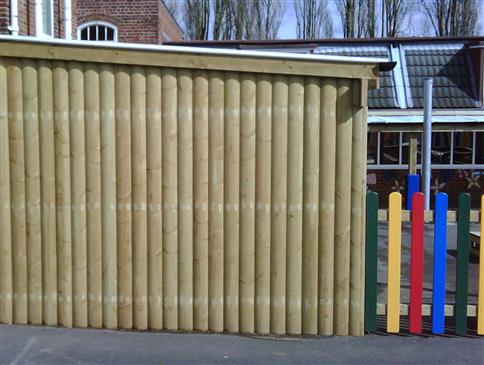 Metres of Vertical Log Cladding
Our product code: P-OC-TC-TC/VLC
Vertical log cladding with cladding support rails and additional support posts where necessary. Creates enclosure within your canopy, specific to your particular design, extending the provision for your playground. Configure with a double door or a security shutter to create an accessible storage area.
---
Technical Details
Size (H): 2100mm
High pressure treated 'play grade' timber
Tongue and groove log cladding
Associated Documents
Please contact us for further information.
Guarantees
Timber