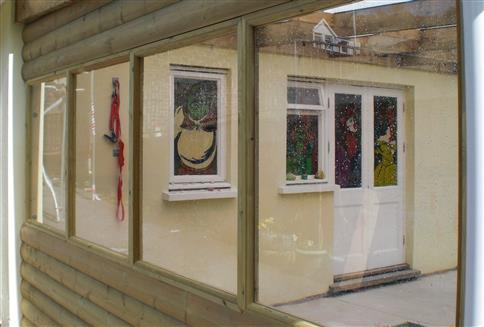 Plastic Glazing - Per 800mm (Approx) Window
Our product code: P-OC-TC-TC/PG
Transforms your canopy into a sheltered, outdoor learning environment. Fixed plastic glazing, within timber window frames, protect your children from the wind and rain and extends the Canopy's use. Bespoke and made on site to suit your canopy.
---
Technical Details
Window size (W x H) : Approx 800mm x 1100mm
High pressure treated 'play grade' timber
Timber window frames
Clear 4mm thick PETG fixed plastic glazing
Associated Documents
Please contact us for further information.
Guarantees
Timber