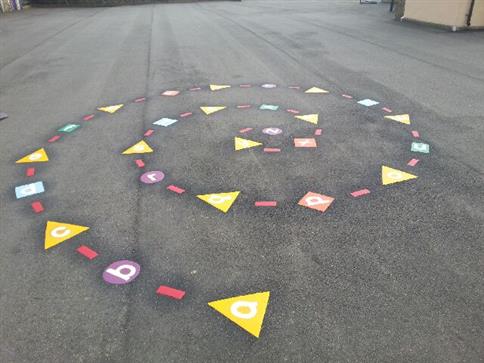 Alphabet Spiral
Our product code: P-SL-PM-AS
Our Alphabet Spiral will encourage children to acquire literacy skills during playtime.

It's an engaging way to introduce your early years children to letters and the alphabet as loads of fun alphabet games can be enjoyed. Children will begin to learn and recognise how letters look and sound from an early age.

The design also lends itself to inclusive play... if your name begins with D, please stand on the letter D.
---
Technical Details
Size (L x W): Ø3M
Colour: Assorted colours
Thermoplastic
Associated Documents
Please contact us for further information.
Guarantees

Playground Markings