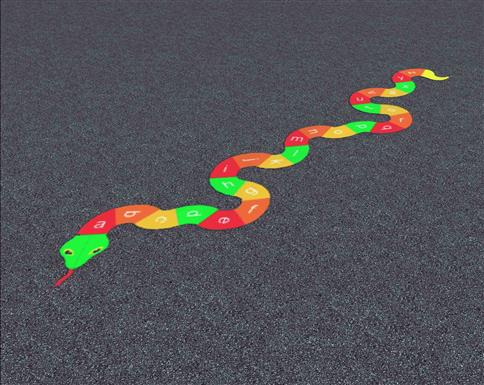 Solid Snake A-Z
Our product code: P-SL-PM-AZS
Our thermoplastic A-Z snakes are a perfect way to introduce the learning of letters and the alphabet, encouraging the use and development of Literacy skills during playtime. The snakes provide an ideal opportunity to bring learning outdoors, by developing lessons such learning and recognising how letters look and sound. This vibrant snake also creates a wonderful and welcoming playground forming a brighter atmosphere for the children to play within.
---
Technical Details
Size (L): 5.7M
Colour: Assorted colours
​Solid colour design
​Thermoplastic
Associated Documents
Please contact us for further information.
Guarantees

Playground Markings