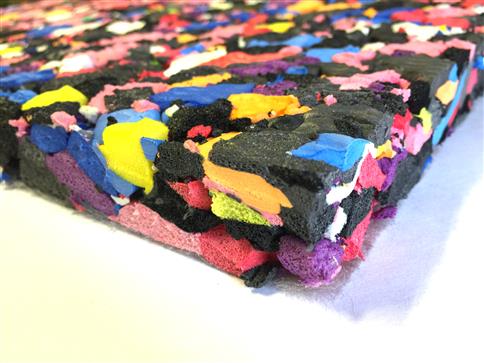 M² 25mm Shockpad Tiles for Playturf
Our product code: P-SL-PLA-BAS/SP
A recycled foam tile underlayer, used for impact absorption providing critical fall height protection. One layer of tiles achieves critical fall height protection of up to 1.48M, and when doubled up as two layers increases to 2.19M. Essential for protecting your children from falls when higher level play equipment is desired.
---
Technical Details
Recycled foam
Thickness: 25mm
Free draining
Critical fall height (CFH) rating: 1.48M (one layer) or 2.19M (two layers) (EN1177 Certified)
Associated Documents
Please contact us for further information.
Guarantees
Synthetic Surfacing