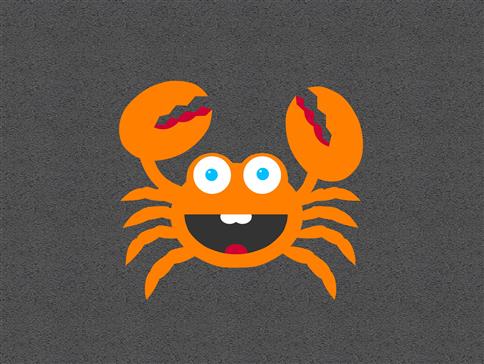 Crab
This product is no longer available.
Please take a look at our latest Surfacing and Landscaping products here.
Our product code: UN-SL-PM-CRAB
With over 4,000 species of crabs, children will be fascinated to learn about the many features and behaviours they inhibit.

This fun and colourful crab markings design can easily be used as a resource during outdoor learning. Children may even introduce the crab as a character in their imaginative games.
Technical Details
Associated Documents
Material Guarantees
Technical Details
Size: 1M
Solid colour design
Thermoplastic
Associated Documents
Please contact us for further information.
Material Guarantees

Thermoplastic Markings