View All Products
Promote a healthy lifestyle by educating and encouraging your pupils to get involved with physical education through play. From our range of MUGA's to our Outdoor Gym Equipment, our sports facilities encourage children to focus on their physical development and improve their co-ordination, balance, and gross motor skills. Inspire teamwork, problem solving and participation with these physical education facilities.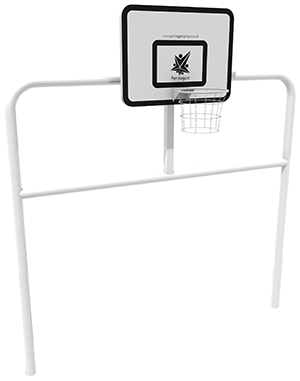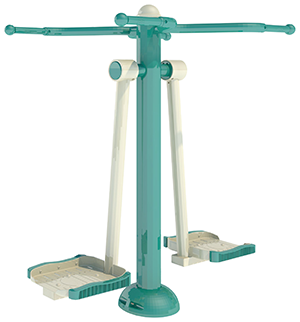 Improve health and fitness at your school with a Multi-use Games Area

Practice target throwing and hand to eye coordination in young children with our Goal Target.

Create a real life stadium at your school with out Multiuse Games Area.

Encourage health and fitness at your school to allow children to run a mile every day.

create opportunity for sporting activities outdoor all year round with our MUGAs.

Enhance health and fitness at your school with our Outdoor Gym Equipment.

Improving children's hand to eye coordination with our 4 Way Ball Shoot.

Increase upper body strength in children with our Tai Chi Spinner.

Encourage the pupils at your school to participate in sporting activities at lunch and break times.

Create a area for children to participate in different ball games with our Maxi Goal.

Improve hand to eye coordination and target throwing with our Goal Target

Encourage children to participate in active play to increase health and fitness.

Increase participation in physical activity with our daily mile track at your school.

Practice target throwing and improve hand to eye coordination with our 4 way ball shoot.

Take lessons outdoors with our Multi-use Games Area at your school.
Promote Sport and an Active Lifestyle On Your School Playground
Physical Education is an essential part of the curriculum, but it can be a subject that evokes mixed feelings, especially for those who don't take to it naturally.
Encouraging physical activity through play breaks down those barriers that a child may put up and motivates them to get involved with the rest of this class.
Sports facilities on the playground remove the feeling of PE as a lesson and promote a more free-flow informal style of learning and activity which often encourages independence and innovation.
Our unique range of Gym Equipment makes us stand out from any other company. Combining fitness and fun, our range includes air walkers, leg presses and elliptical cross trainers that will encourage your pupils to jump right into exercise and use their play time to the fullest!
The fun doesn't stop here though as with our wide range of ball chutes and targets, children can practice their football and basketball skills and make sure that they're hitting the targets. Even Lionel Messi had to start somewhere!
Or if you have some extra space that you'd like to put some good use, a MUGA is a wonderful option for increasing the sports space for your pupils. Standing for Multi-use Games Area, this can become a football pitch, a hockey stadium, or a rugby turf! Utilise this space to its full potential and get your pupils enthusiastic about PE!
The Benefits of Outdoor Sports Facilities:
Extra space for PE lessons
Informal teaching space for Physical Development
Plenty of room for play
Encourages teamwork
Promotes positive lifestyles
Creates healthy patterns for adulthood
If you would be interested in expanding your outdoor sports facilities, please contact us for a free consultation and advice.
Read More