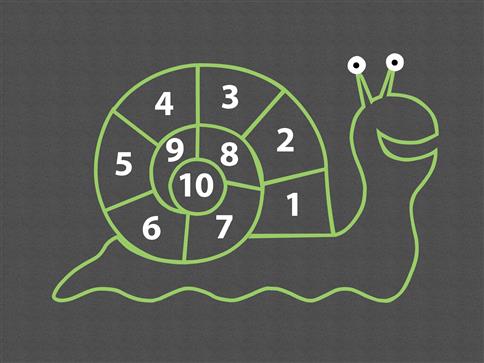 1-10 Number Snail (Outline)
This product is no longer available.
Please take a look at our latest Surfacing and Landscaping products here.
Our product code: UN-SL-PM-10SO
A fun way to develop children's understanding of mathematics and help them memorise their 1-10.

This fun snail playground markings design, is perfect for engaging children in outdoor activities and can even be used to introduce children to the features of gastropods.
Technical Details
Associated Documents
Material Guarantees
Technical Details
Size: (L x W) 3M x 1.95M
Outline colour design
Thermoplastic
Associated Documents
Please contact us for further information.
Material Guarantees

Thermoplastic Markings