Our playground was embraced by Mr Tumble as he formed his own Recycling Band with the children of Fox Wood Special School
Cbeebies fantastic show 'Something Special', is aimed at children with special educational needs and helps teach them important life skills. These skills vary from sign language to communication as well as educating them about the world around them.
On Tuesday the 4th February 2016, Series 10, episode 6, was aired and featured one of our favourite schools - Fox Wood Special School. We have recently developed their entire playground space to help further develop their children and enhance their inclusive experience whilst at school.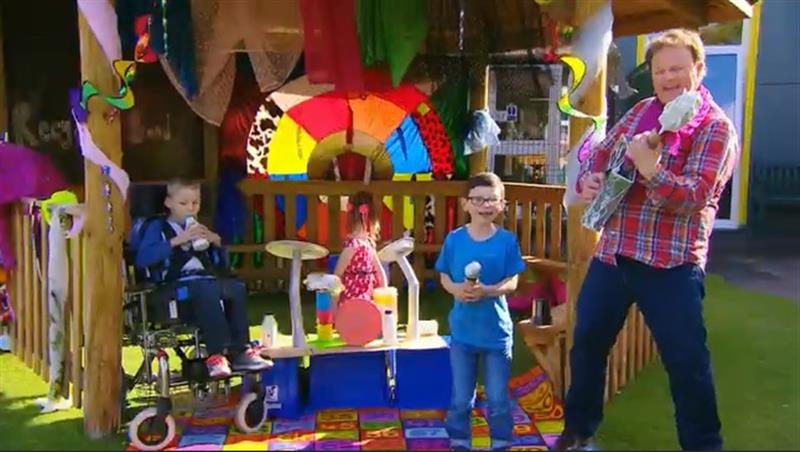 During the episode, our playground features prominently throughout as Mr Tumble enjoys a climb across our Tower Unit (as well as enjoying our slide) and makes use of our imaginative play area to help the children create musical shakers.
The main aim of the episode was to teach children about the importance of recycling and he even formed his own recycling band with the children of Fox Wood. In the final scene, Mr Tumble transforms our Gazebo into a musical stage whilst performing his recycling song with the children.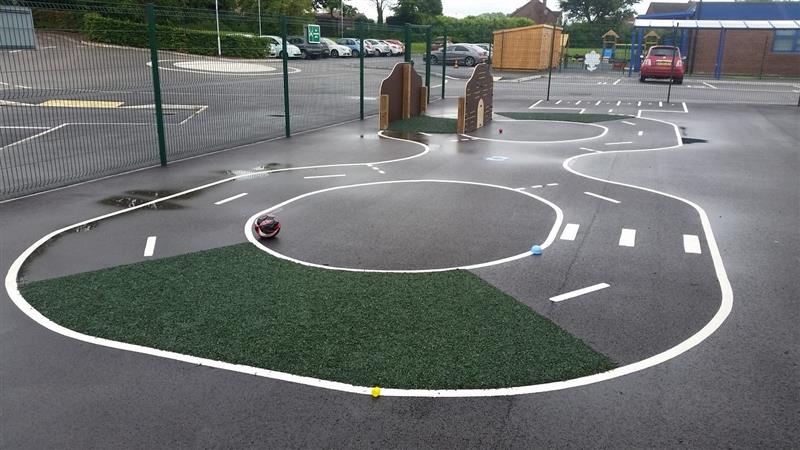 Watch this fantastic episode on Cbeebies IPlayer here...
You can also read about our huge playground development at Foxwood School Here.