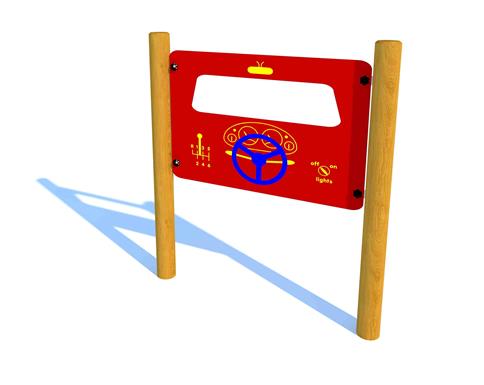 Driving Panel - Large
This product is no longer available.
Please take a look at our latest Imaginative and Creative products here.
Our product code: P-IC-APP-DPL
Activity panels are the perfect inspiration for imaginative and creative play and a vital part in every child's development. Our Driving Panel allows children to take part in an every day activity like driving their friends to school, work or even just to the playground. The Driving Panel is the perfect way for them to collaborate with others to build up their social and communication abilities whilst also feeling like a 'grown up'.
Technical Details
Associated Documents
Material Guarantees
Technical Details
Size (L x W x H): 1200mm x 140mm x 800mm
Colour: red/yellow
HDPE plastic panel
Includes:
Cut out windscreen
Moving steering wheel
Associated Documents
Please contact us for further information.
Material Guarantees

Plastic Sheet