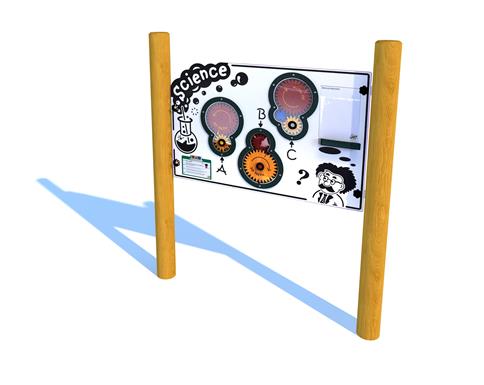 Gears Panel
This product is no longer available.
Please take a look at our latest Imaginative and Creative products here.
Our product code: P-IC-APP-GEA
Scientific thinking comes to life through practical experiments especially when outdoors. This excellent and aesthetically pleasing Gears Panel features three sets of gears of different sizes that require different effort to turn and produce speed. A great introductory to scientific concepts including forces, speed and resistance. Children can even jot down the outcomes of their experiments on the available white board - a great way to engage children who find it difficult to stay focused inside of the classroom.
Technical Details
Associated Documents
Material Guarantees
Technical Details
Size (L x H): 1200mm x 800mm
​HDPE plastic panel
Associated Documents
Please contact us for further information.
Material Guarantees

Plastic Sheet