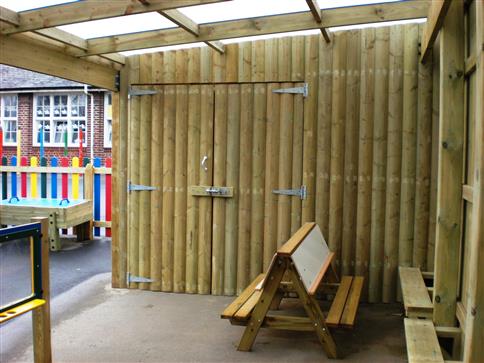 Log Clad Double Doors
Our product code: P-OC-TC-TC/LCDD
Vertically clad double doors which accommodate locking with your own padlock. Creates a secure storage area within your canopy, providing wide access and extending its use and provision for the playground.
---
Technical Details
Size (W x H): 1850mm x 2100mm
High pressure treated 'play grade' timber
Tongue and groove log cladding
Galvanised hinges
Galvanised bolt, which can be padlocked
Associated Documents
Please contact us for further information.
Guarantees
Timber