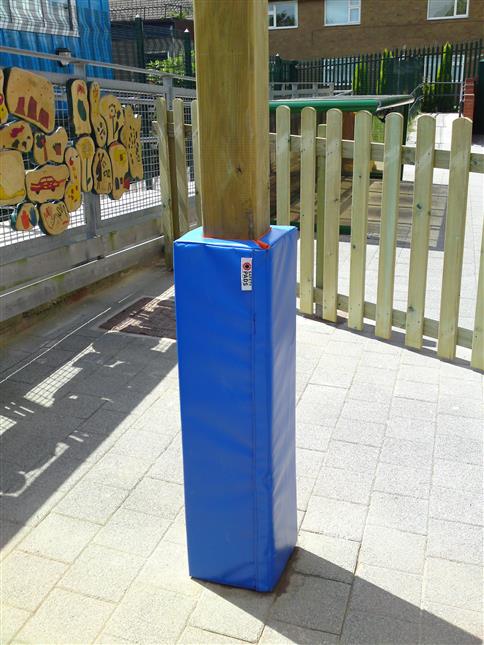 Post Protector Pad
Our product code: P-OC-TC-TC/PPP
When installing a canopy into your school playground or nursery garden, depending on the size, you will end up with posts in your playground or garden which could be hurtful to children if they were to run, slip or fall into them, Early Years Foundation Stage children especially.

However, we have a simple, smart and easy solution to these potential bumped heads and accidents. Our Post Protector Pads are a PVC pad which is filled with high impact absorbent foam and fits cosily around a square 6-inch post, providing a safety cushioning around your canopy posts.

With simple velcro tabs, Nursery Practitioners, Early Years Teachers or Caretakers can put on, re-position or remove the post pads with ease. Although, the velcro is strong enough to prevent little hands from removing them during playtime.
---
Technical Details
Size (W x D x H): 175mm x 175mm x 1000mm
To suit 6" square posts
High impact absorbent foam
Reinforced PVC rip-stop cover
Associated Documents
Please contact us for further information.
Guarantees
Please contact us for further information.