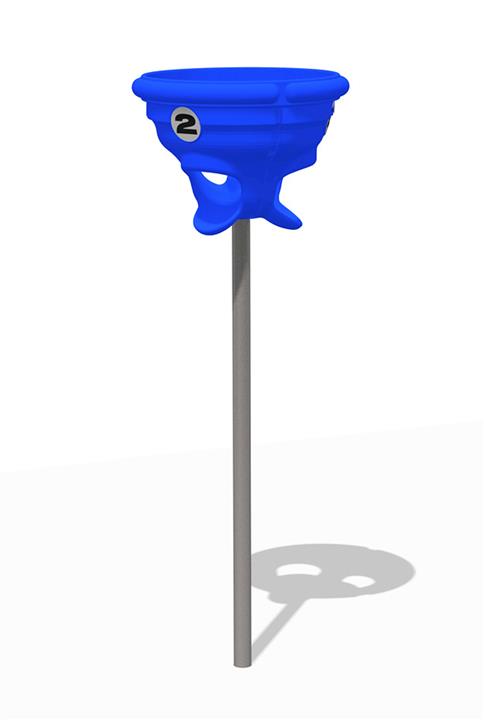 3-Way Funnel Ball Chute
Our product code: P-SPO-GEBS-3WBS
A durable plastic ball goal with three exits supported by a galvanised steel post. Improves your children's ball shooting skills and reactions as they try and predict which exit the ball will take. Great for hand to eye coordination and either solo or group play, taking it in turns to shoot and catch each other's shots.
---
Technical Details
Associated Documents
Guarantees
Technical Details
(Dia. x H): Ø1050mm x 3000mm
Galvanised steel post
HDPE rotomoulded goal
3 goal exits
Associated Documents
Please contact us for further information.
Guarantees

Plastic Sheet

Steel