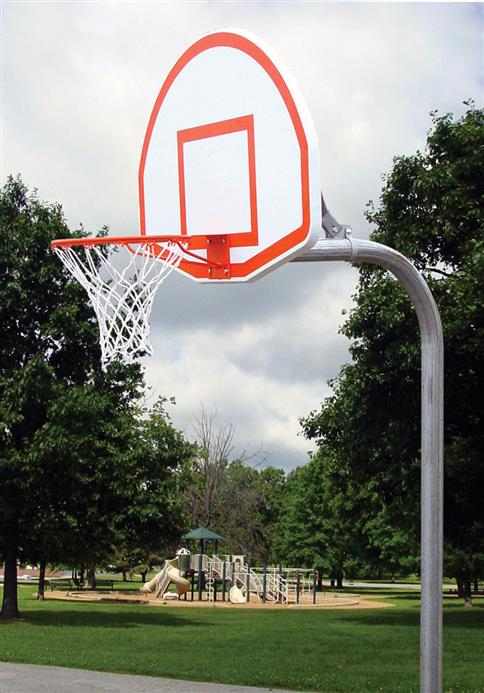 Anti-Vandal Gooseneck Basketball Post
Our product code: P-SPO-GEBS-GBP
The anti-vandal goose neck basketball post provides the perfect area for children to play ball games. Areas like this provide the ideal environment for fostering relationships and developing hand-eye coordination. Children become more alert when working in groups, and their reaction time increases when responding to the rebound off the backboard. Such equipment delivers children with many transferable skills including competence, patience and resilience.
---
Technical Details
Size (Ø x H): 102mm x 3048mm
​Thick galvanised steel pole
Includes:
Steel, vandal proof backboard
Weatherproof hoop and net
Associated Documents
Please contact us for further information.
Guarantees

Steel