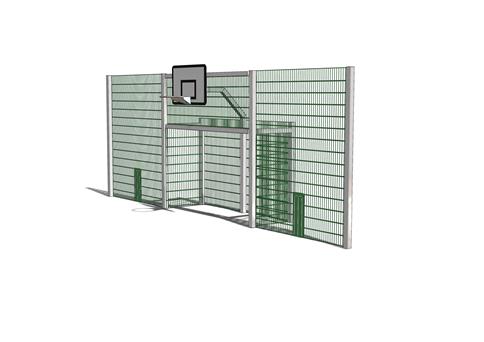 Mesh Maxi-Goal
Our product code: P-SPO-GEBS-MAXM
Our multi-use goal ends provide children with a robust way to play various types of sports including cricket, basketball and football.
This provides children with the all-round knowledge of the sport from a young age, and assists in the development of motor skills. Playing games in large groups and against each other allows for children to gain knowledge of competitiveness, learn about fair play and how to obey rules of the games.
By introducing equipment such as the goal ends children are able to put key social interaction skills into practice, including respecting others, leadership skills and teamwork.
Technical Details
Associated Documents
Material Guarantees
Technical Details
Size: (L x W x H): 7000mm x 1000mm x 3000mm
Galvanised and powder coated steel
Stainless steel basketball hoop
HDPE backboard
HDPE cricket wickets
Includes:
Mesh goal ends with side panels
Basketball backboard and hoop (x 1)
Cricket Wicket (x 2)
Associated Documents
Please contact us for further information.
Material Guarantees

Plastic Sheet

Steel