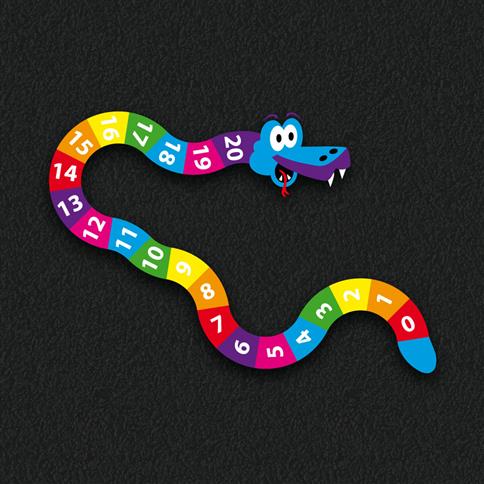 0-20 Number Snake
Our product code: UN-SL-PM-20S
A fun playground resource for educating mathematics outdoors. Early Years children will use the 0-20 Snake as a focal point for outdoor games which will naturally develop their number recognition.

Teachers can take advantage of this colourful playground marking to give children a wider understanding of counting, division and multiplication.
Technical Details
Associated Documents
Material Guarantees
Technical Details
Size: (L x W) 5.75M x 2M
Solid colour design
Thermoplastic
Associated Documents
Please contact us for further information.
Material Guarantees

Thermoplastic Markings