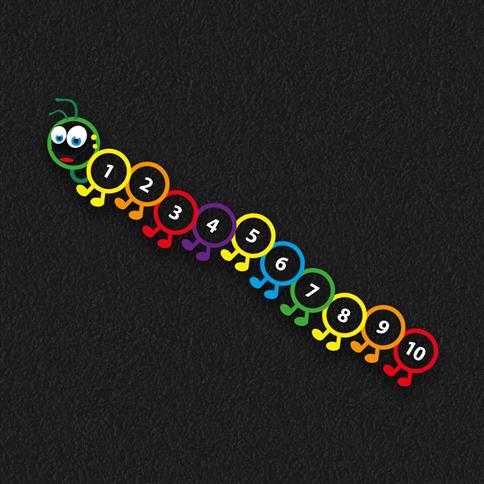 1-10 Number Caterpillar (Outline)
Our product code: UN-SL-PM-10CO
A fantastic resource for helping children learn their 1-10. Playground Markings a fun way to get children active and learning and our 1-10 Caterpillar (outline) brings maths to the playground.

Teachers can create engaging playground maths activities involving the caterpillar that even factor in physical development.
Technical Details
Associated Documents
Material Guarantees
Technical Details
Size: (L x W) 5M x 1.1M
Outline colour design
Thermoplastic
Associated Documents
Please contact us for further information.
Material Guarantees

Thermoplastic Markings