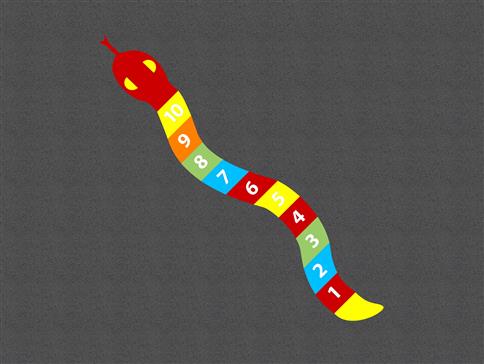 1-10 Number Snake
This product is no longer available.
Please take a look at our latest Surfacing and Landscaping products here.
Our product code: UN-SL-PM-10S
Our 1-10 Number Snake is a fun playground markings design, that will naturally develop children's early understating of counting, division and multiplication.

The fun and colourful design, will brighten up any playground surface and provide teachers with additional resource for outdoor maths activities.
Technical Details
Associated Documents
Material Guarantees
Technical Details
Size: (L x W) 3M x 0.5M
Solid colour design
Thermoplastic
Associated Documents
Please contact us for further information.
Material Guarantees

Thermoplastic Markings