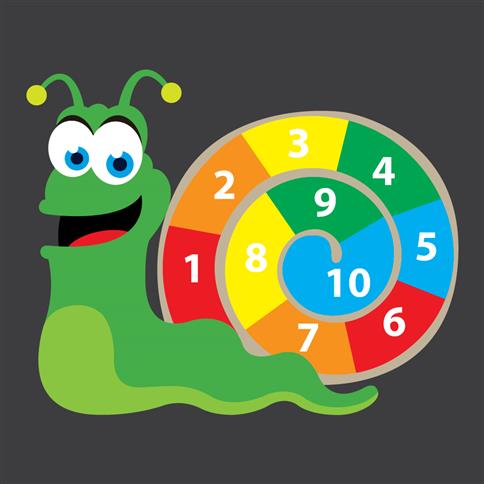 1-10 Number Snail
Our product code: UN-SL-PM-10SS
Introduce early years children to mathematics and features of gastropods with our colourful 1-10 Snail marking design.

A great way to brighten up any playground surface and ignite children's imaginations as they agree on a name for the happy and smiling snail.
Technical Details
Associated Documents
Material Guarantees
Technical Details
Size: (L x W) 2M x 1.95M
Solid colour design
Thermoplastic
Associated Documents
Please contact us for further information.
Material Guarantees

Thermoplastic Markings