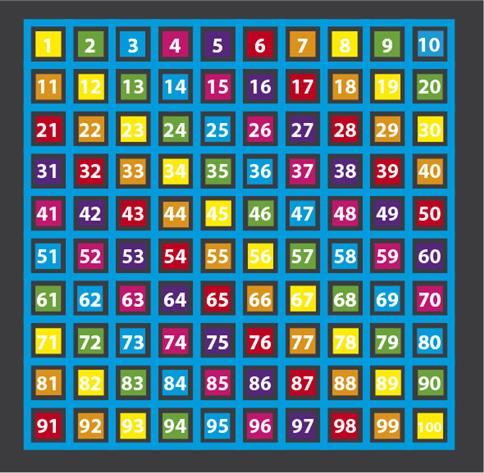 1-100 Coloured 5m Grid
Our product code: UN-SL-PM-100C5G
Transform your tarmac surface into a fabulous resource for outdoor mathematic activities and active play games with our humongous 1 - 100 Coloured Grid playground marking. As the marking spans is 5m in length and width, there is even more room for activities or for more children to use the grid at once.

Using resources such as bean bags or dice, teachers can set up fun numeracy activities as part of maths lessons or enable children to immerse themselves into fun playtime activities. Children can practice throwing, catching and aiming as they throw a bean bag onto two numbers and create an equation for their friend out of them!

This vibrant design is a great resource for number recognition, division, subtraction, multiplication and addition.

Technical Details
Associated Documents
Material Guarantees
Associated Documents
Please contact us for further information.
Material Guarantees
Please contact us for further information.