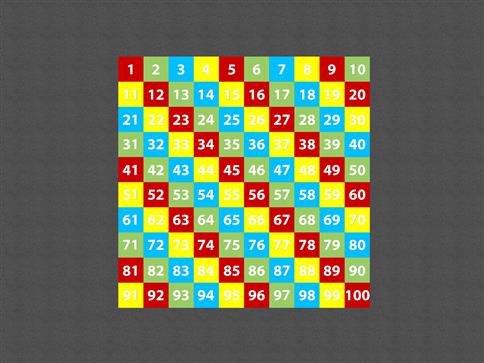 1-100 Number Grid (Solid)
This product is no longer available.
Please take a look at our latest Surfacing and Landscaping products here.
Our product code: UN-SL-PM-NGS
Our colourful 1-100 Number Grid will encourage maths to be taken outdoors with your playground surface being turned into a great resource for numeracy.

With the addition of some bean bags, teachers will be able to create interesting and engaging games to interest children when learning subtraction, addition, division and multiplication.
Technical Details
Associated Documents
Material Guarantees
Technical Details
Size: 3M x 3M
Solid colour design
Thermoplastic
Associated Documents
Please contact us for further information.
Material Guarantees

Thermoplastic Markings