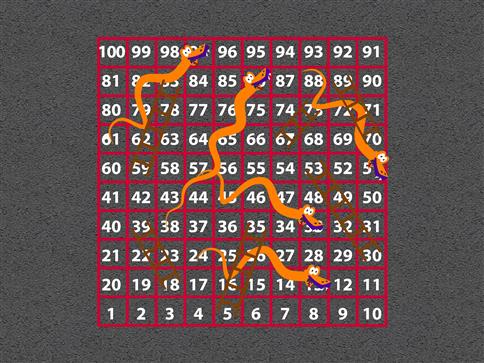 1-100 Snakes and Ladders (Outline)
Our product code: UN-SL-PM-SL100O
A fun playground markings design that promotes further number recognition, mathematical thinking and problem-solving.

Snakes and Ladders is a classic and fun game that children of all ages can enjoy and benefit from. Either influenced by a teacher or child-led, this game will bring plenty of engagement to your school playground.
Technical Details
Associated Documents
Material Guarantees
Technical Details
Size: 4M x 4M
Outline colour design
Thermoplastic
Associated Documents
Please contact us for further information.
Material Guarantees

Thermoplastic Markings