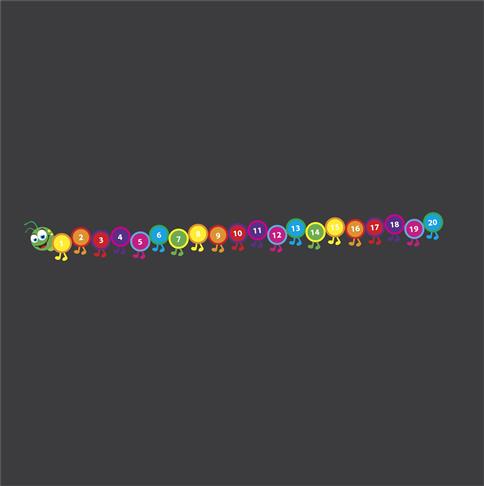 1-20 Number Caterpillar
Our product code: UN-SL-PM-20CS
Early years children will naturally begin to recite numbers 1-20 and show interest in numerals when playing on our 1-20 Numbers Caterpillar.

This particular playground markings design, will become a useful resource for teachers looking to create outdoor maths activities.
Technical Details
Associated Documents
Material Guarantees
Technical Details
Size: (L x W) 6M x 0.65M
Solid colour design
Thermoplastic
Associated Documents
Please contact us for further information.
Material Guarantees

Thermoplastic Markings