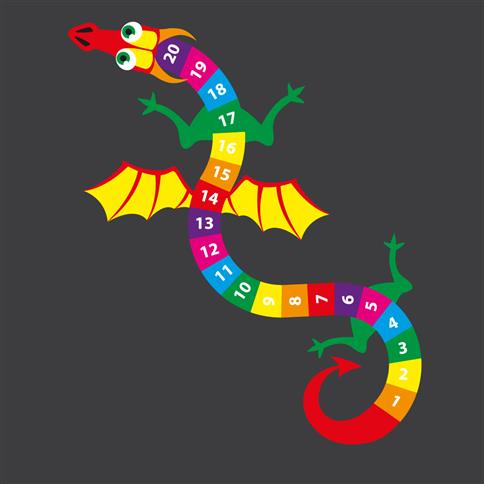 1-20 Number Dragon
Our product code: UN-SL-PM-20DS
Make learning maths fun, with our 1-20 Number Dragon.

This colourful playground marking, will encourage child-led games and naturally develops children's understanding of mathematics. Teachers will be able to create fun activities for children to engage in the subject and improve number recognition.
Technical Details
Associated Documents
Material Guarantees
Technical Details
Size: (L x W) 5.75M x 2M
Solid colour design
Thermoplastic
Associated Documents
Please contact us for further information.
Material Guarantees

Thermoplastic Markings