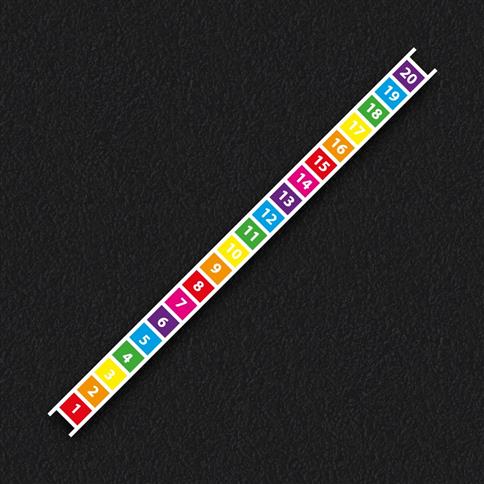 1-20 Number Ladder
Our product code: UN-SL-PM-20NL
This number ladder will improve children's number language spontaneously, helping children to recite numbers 1-20 in order.

This playground markings design, helps promote numeracy in an outdoor environment and the ladder design is fun and colourful for children to play on.

Teachers can use the number ladder to education children on addition, division, multiplication and estimation.

This design also a fun way to incorporate maths and physical development.

Technical Details
Associated Documents
Material Guarantees
Technical Details
Size: (L x W) 7M x 0.4M
Solid colour design
Thermoplastic
Associated Documents
Please contact us for further information.
Material Guarantees

Thermoplastic Markings