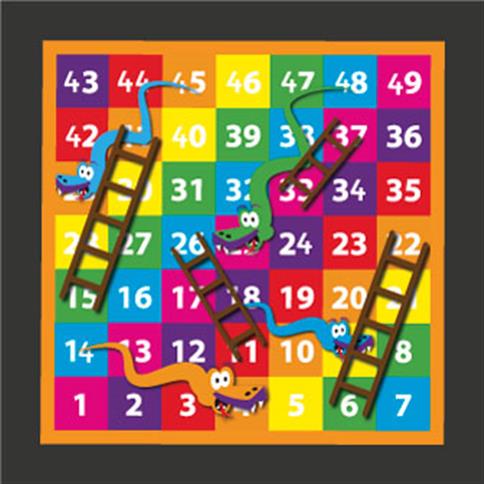 1-49 Snakes and Ladders
Our product code: UN-SL-PM-SL49S
Influenced by the classic board game, the 1-49 Snakes and Ladders design, will encourage problem solving, mathematical thinking and number recognition.

This resource is a great way to investigate mathematics further and help children gain a better understanding of addition, multiplication and division.

Snakes and Ladders is truly brought to life on the playground.
Technical Details
Associated Documents
Material Guarantees
Technical Details
Size: 2.2M x 2.2M
Solid colour design
Thermoplastic
Associated Documents
Please contact us for further information.
Material Guarantees

Thermoplastic Markings