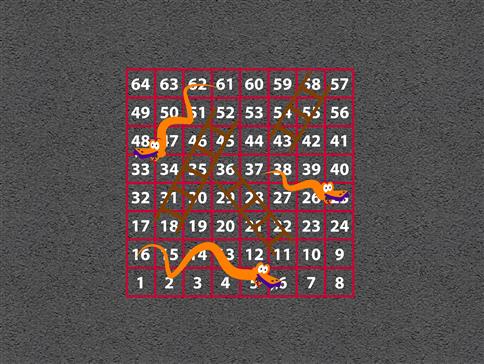 1-64 Snakes and Ladders (Outline)
Our product code: UN-SL-PM-SL64O
Our 1-64 Snakes and Ladders makings design, will naturally develop children's understanding of mathematics.

This fun game is brought to life outdoors and can be a fun way for children to learn different variations of numbers, addition, subtraction, multiplication and division.
Technical Details
Associated Documents
Material Guarantees
Technical Details
Size: 3M x 3M
Outline colour design
Thermoplastic
Associated Documents
Please contact us for further information.
Material Guarantees

Thermoplastic Markings