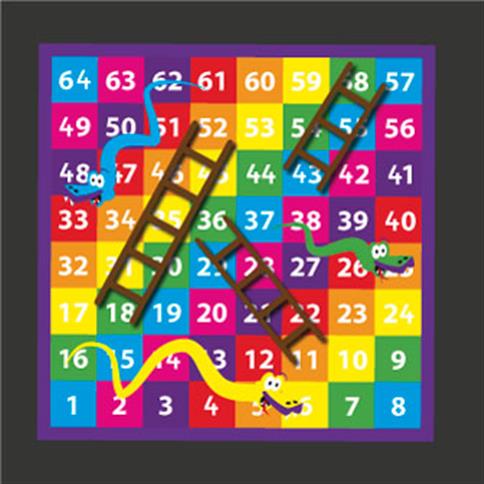 1-64 Snakes and Ladders
Our product code: UN-SL-PM-SL64S
Snakes and Ladders is a fun and engaging game, which naturally develop's children's understanding of numeracy.

The game itself, encourages children to understand counting, estimation, subtraction and addition. This coulourful markings design, will be a welcome addition to the school playground.


Technical Details
Associated Documents
Material Guarantees
Technical Details
Size: 2.5M x 2.5M
Solid colour design
Thermoplastic
Associated Documents
Please contact us for further information.
Material Guarantees

Thermoplastic Markings