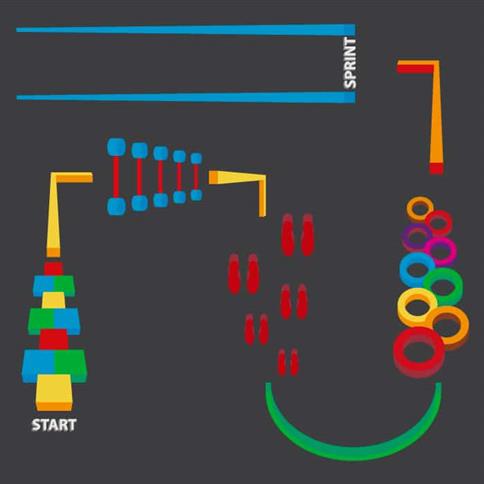 3D Trail
Our product code: UN-SL-PM-3DT
Wow your pupils with this stunningly colourful and bright 3D trail that will captivate their attentions for years to come!

An outstanding feature for any playground, this 3D trail will baffle, amuse and engage little learners as they navigate their way across and begin to understand the meanings of depth and dimensions.

Not only does this marking thrill the mind, it is also an excellent facility for active play, encouraging pupils to run, jump and leap their way across the track!
Technical Details
Associated Documents
Material Guarantees
Technical Details
Size: 29 Linear metres
Outline colour design
Thermoplastic
Associated Documents
Please contact us for further information.
Material Guarantees
Please contact us for further information.