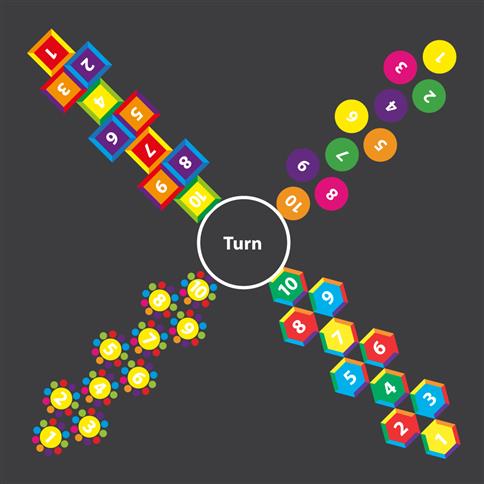 4-Way Hopscotch
Our product code: UN-SL-PM-4WH
The classic Hopscotch game, transformed into a 4-way game to ensure more children can enjoy the resource at the same time.

Children can race each other to the end and back, or create team races to help enhance physical development, communication and competitive play.

Teachers can us the resource to introduce outdoor maths activities and other fun games combining physical activity. Each hopscotch design is colourful, unique and fun!
Technical Details
Associated Documents
Material Guarantees
Technical Details
Size (L x W): 4M x 3.5M
Solid colour design
Thermoplastic
Associated Documents
Please contact us for further information.
Material Guarantees

Thermoplastic Markings