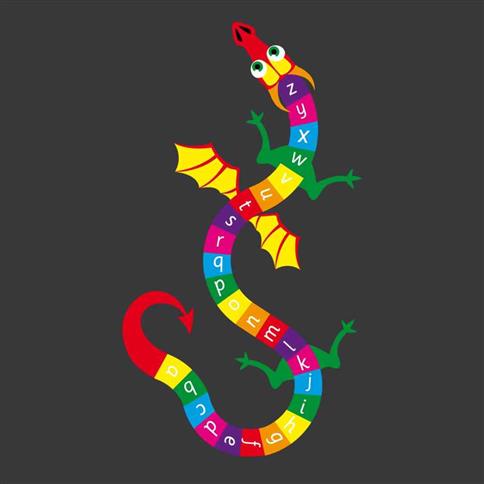 A-Z Alphabet Dragon
Our product code: UN-SL-PM-AZD
Transform your playground surface, into a resource for learning and understanding literacy outdoors. This playground marking design, is a fun way to introduce early years children to the letters A-Z.

Children will love this colourful dragon design, becoming more enthusiastic, when taking part in literacy activities. During break times, child-led games, will naturally develop children's understanding of the alphabet.
Technical Details
Associated Documents
Material Guarantees
Technical Details
Size: (L x W) 6.5M x 2M
Solid colour design
Thermoplastic
Associated Documents
Please contact us for further information.
Material Guarantees

Thermoplastic Markings