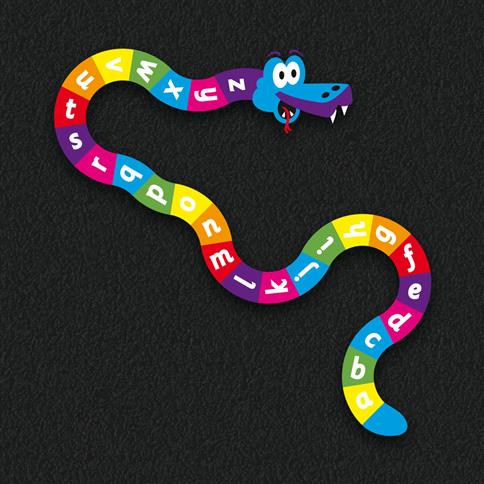 A-Z Snake
Our product code: UN-SL-PM-AZSS
Our A-Z Snake, will help children develop their understanding of the alphabet and help them distinguish the difference/connection between capital and lowercase letters.

There are plenty playground markings activities that can be created which include spelling out words and recogonising letters from pronunciation.
Technical Details
Associated Documents
Material Guarantees
Technical Details
Size: (L x W) 6.5M x 2M
Solid colour design
Thermoplastic
Associated Documents
Please contact us for further information.
Material Guarantees

Thermoplastic Markings