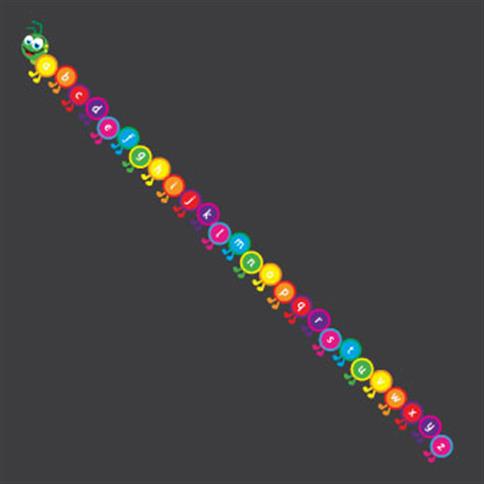 A-Z Caterpillar (Solid)
Our product code: UN-SL-PM-ACS
A fun way to introduce early years children to the alphabet and boost their recognition of letters.

While using this colourful markings resource, children will naturally develop their spoken language and pronunciation of the alphabet.

As well as all of this, teachers will be able to create effective playground activities to help develop their children's understanding of literacy and spelling. For example, teachers could ask children to spell out a word by placing beanbags on the correct letters.
Technical Details
Associated Documents
Material Guarantees
Technical Details
Size: (L x W) 8.3M x 0.95M
Solid colour design
Thermoplastic
Associated Documents
Please contact us for further information.
Material Guarantees

Thermoplastic Markings