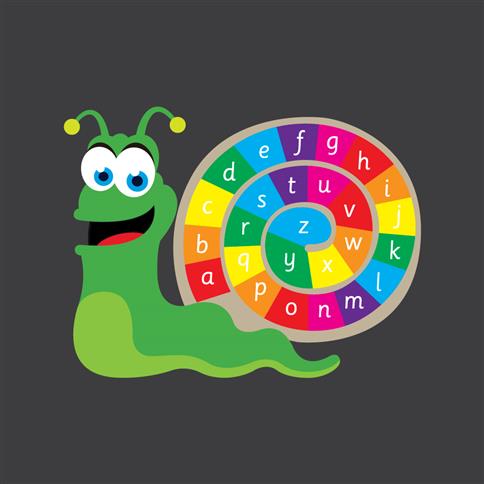 A-Z Snail
Our product code: UN-SL-PM-AZS
This colourful A-Z Snail, is an excellent way to help children learn and remember the alphabet on your playground surface.

The fun snail design, will resonate with children and help them develop in early literacy.

Teachers can use the snail to help children recount letters, colours and spell words.
Technical Details
Associated Documents
Material Guarantees
Technical Details
Size: (L x W) 2.5M x 2M
Solid Colour Design
Thermoplastic
Associated Documents
Please contact us for further information.
Material Guarantees

Thermoplastic Markings