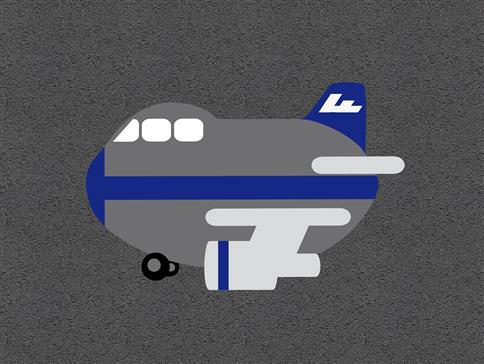 Aeroplane
This product is no longer available.
Please take a look at our latest Surfacing and Landscaping products here.
Our product code: UN-SL-PM-AER
Take a journey away from this world.

Our Colourful aeroplane playground markings create a world of imagination for young children. While the aeroplane can be used in imaginative play, it can also be used to teach children about holidays and discuss journeys they may have been on.

This will benefit their social skills, communication and language skills and their understanding of the world.
Technical Details
Associated Documents
Material Guarantees
Technical Details
Size: 1M
Solid colour design
Thermoplastic
Associated Documents
Please contact us for further information.
Material Guarantees

Thermoplastic Markings