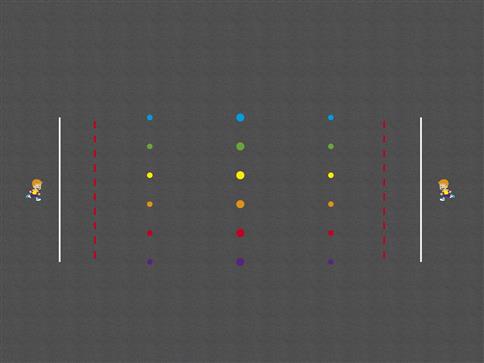 Bleep Test Markings
Our product code: UN-SL-PM-BTO
Add the classic Bleep Test to your playground and learn more about your children's cardiovascular fitness, health and oxygen uptake.

The markings distinctly show the two points that children should run between as well as different colours for each child to follow to reduce chances of collisions.
Technical Details
Associated Documents
Material Guarantees
Technical Details
Size: (L x W) 24M x 8M
Outline colour design
Thermoplastic
Associated Documents
Please contact us for further information.
Material Guarantees

Thermoplastic Markings