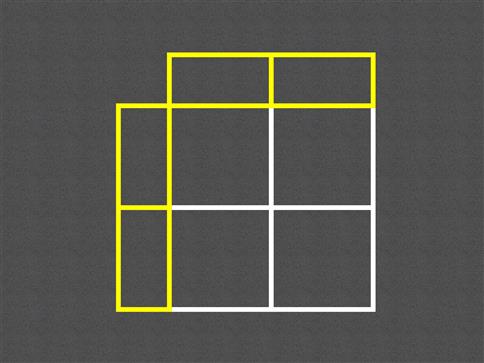 Carroll Diagram
Our product code: UN-SL-PM-CD
Instil a love of learning in your playground and use exciting resources to teach KS1 and KS2 children mathematical concepts, such as what a Carroll Diagram is and how to use it.

The Carroll Diagram is the diagram used to teach primary school children to sort and represent data in a number of different ways; groups of objects or numbers are a few examples. The data is grouped in a 'yes or no' fashion making it simple and easy to understand the concept.

Our Carroll Diagram Thermoplastic Playground Marking is a fantastic mathematics resource. Taking this important lesson outdoors and into a stimulating environment will fully engage children in the lesson at hand.

Children will love using chalk or cards to sort numbers or objects into the diagram. The Carroll Diagram is also a fantastic tool for teaching mathematical concepts like multiples, more or less and odd or even.
Technical Details
Associated Documents
Material Guarantees
Technical Details
Size: 2.5M x 2.5M
Outline Colour Design
Thermoplastic
Associated Documents
Please contact us for further information.
Material Guarantees

Thermoplastic Markings