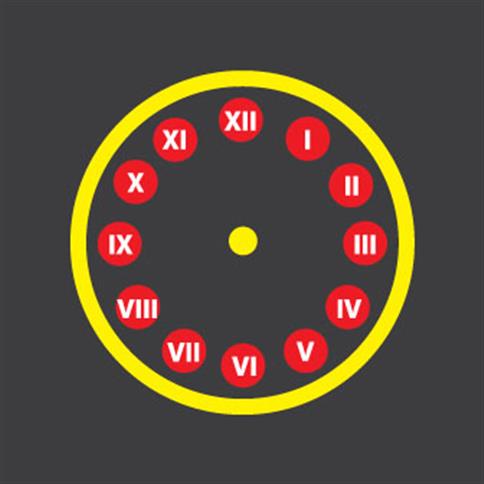 Clock (Roman Numerals)
Our product code: UN-SL-PM-RNC
Our Clock playground marking is a great way to uplift a playground and engage children in learning about time.

Our Roman Numerals clock is a little more challenging than our clock with numbers, as the children will need to work out what the symbols mean and what the time is.

Clocks are a great addition to a playground to encourage outdoor lessons and learning through play. This marking will also enhance communication skills and self-confidence as children use the clock as a focal point for their games.

Children can work together and create role-play games, transporting themselves into another world, from being at Big Ben in London to being a restaurant manager and timekeeping for the staff.
Technical Details
Associated Documents
Material Guarantees
Associated Documents
Please contact us for further information.
Material Guarantees
Please contact us for further information.