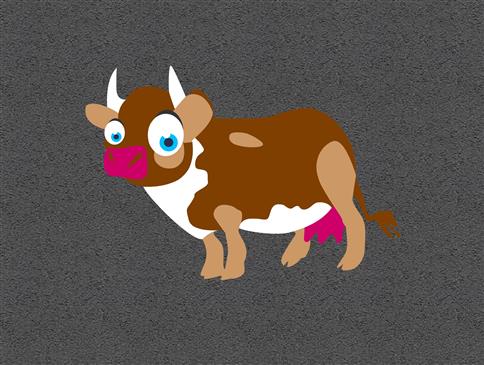 Cow
This product is no longer available.
Please take a look at our latest Surfacing and Landscaping products here.
Our product code: UN-SL-PM-COW
This vibrant playground marking is a great resource to educate children about one of the largest domesticated animals in the UK.

The colourful cow playground marking design can be used during outdoor learning to teach children about the concept of livestock and the role cows have within dairy production.

Pretend play and imaginary games are enhanced through the addition of this wonderful design. Children will naturally use the colourful addition as a focal point for their imaginary games.

Technical Details
Associated Documents
Material Guarantees
Technical Details
Size: 1M
Solid colour design
Thermoplastic
Associated Documents
Please contact us for further information.
Material Guarantees

Thermoplastic Markings