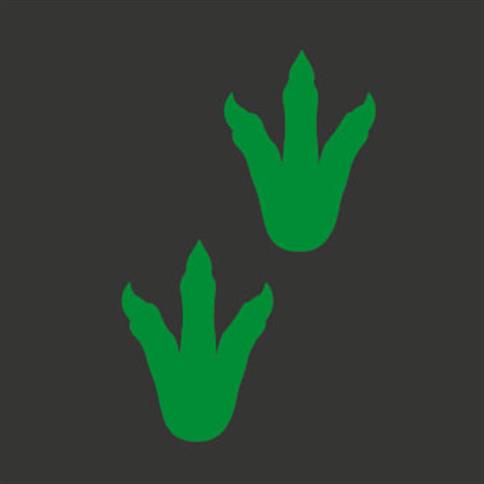 Dinosaur Prints (Pair)
Our product code: UN-SL-PM-DP
A fun and exciting playground marking which is sure to get children's imaginations going about the wonders of dinosaurs. Science lessons about fossils and the history of dinosaurs can even be introduced, ready for high school.

This colourful markings design, will also encourage imaginative games, child-led play and the start of science lessons about fossils.
Technical Details
Associated Documents
Material Guarantees
Technical Details
Size: 0.3M each
Solid colour design
Thermoplastic
Associated Documents
Please contact us for further information.
Material Guarantees

Thermoplastic Markings