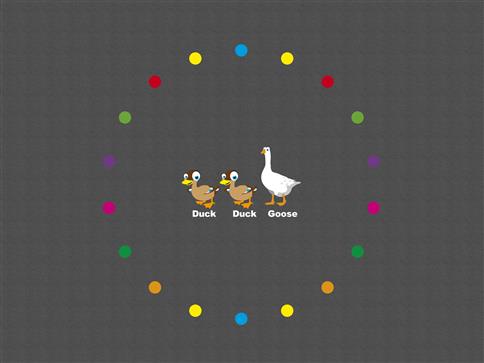 Duck Duck Goose
Our product code: UN-SL-PM-DDG
Introduce children to the classic game of Duck Duck Goose with this colourful markings design.

The game energises children and encourages active play during playtime while offering social benefits of child-led play and communication benefits.
Technical Details
Associated Documents
Material Guarantees
Technical Details
Size (Dia.): Ø5M
Solid colour design
Thermoplastic
Associated Documents
Please contact us for further information.
Material Guarantees

Thermoplastic Markings