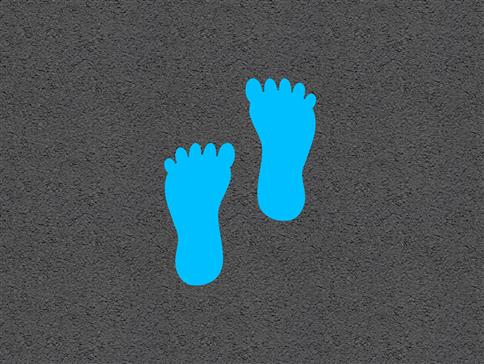 Foot Prints (Pair)
Our product code: UN-SL-PM-FP
A fantastic imaginary resource, that will drive children's imaginations and encourage role play. Children will naturally include the foot prints in their imaginary games during playtime.

Teachers can use the footprints to engage children in both stories and fairy tales.



Technical Details
Associated Documents
Material Guarantees
Technical Details
Size: 0.3M each
Solid colour design
Thermloplastic
Associated Documents
Please contact us for further information.
Material Guarantees

Thermoplastic Markings