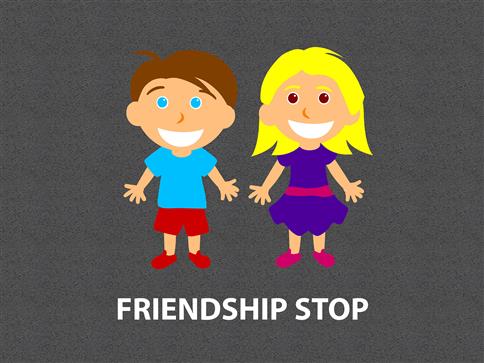 Friendship Stop
Our product code: UN-SL-PM-FS
Encourage friendship and communion skills with the friendship stop playground markings.

The friendship stop can be the perfect way to encourage children to make friends and develop communication and social skills.

Teachers can use the friendship stop to teach children about friendship and how to be a good friend. The colourful markings are sure to engage and excite children.
Technical Details
Associated Documents
Material Guarantees
Technical Details
Size (L x W): 1.6M x 1.4M
Solid colour design
Thermoplastic
Associated Documents
Please contact us for further information.
Material Guarantees

Thermoplastic Markings