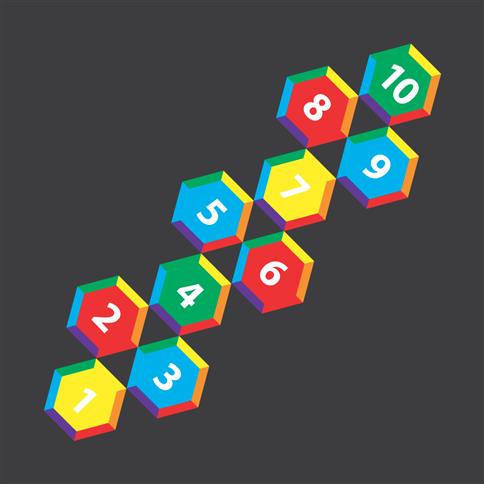 Hexagon Hopscotch
Our product code: UN-SL-PM-HH
Introduce children to the classic game of hopscotch with our colourful Hexagon Hopscotch Playground Marking, which includes fun adaptions.

Not only does hopscotch help children to recite the numbers of 1 - 10, it also offers physical and social benefits through play.

Technical Details
Associated Documents
Material Guarantees
Technical Details
Size (L x W): 2.1M x 0.8M
Solid colour design
Thermoplastic
Associated Documents
Please contact us for further information.
Material Guarantees

Thermoplastic Markings