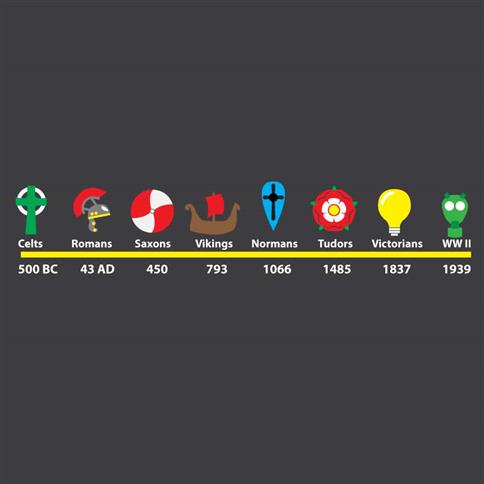 History Timeline
Our product code: UN-SL-PM-HY
Our Historian Timeline playground marking is a great addition to your tarmac surface, teaching children the basics of history and demonstrating when events took place in a fun and colourful way.

Children will be naturally driven towards this area with all the bright colours and images describing the events.

This area can also be used for children to express themselves through performing arts and participative in role-play games, pupils will start to include this playground marking within their play, naturally soaking up the information of the historian timeline.
Technical Details
Associated Documents
Material Guarantees
Associated Documents
Please contact us for further information.
Material Guarantees
Please contact us for further information.