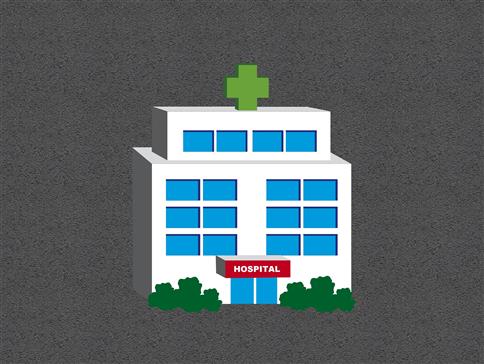 Hospital
This product is no longer available.
Please take a look at our latest Surfacing and Landscaping products here.
Our product code: UN-SL-PM-HOS
Encourage children to gain a wider understanding of the world with our selection of thermoplastic playground markings such as our Hospital Marking.
Our Hospital Playground Marking is an excellent playground addition that will enhance your children's roleplay activities and inspire children to learn more about hospitals.
Children can be taught about different job roles and the importance of doctors and nurses through exciting outdoor activities; gaining a wider understanding of the world.
Naturally, children will be drawn to the vibrant and colourful playground marking during playtime. Children's communication and language will develop as they play doctor and nurse together, using the Hospital marking as a focal point for their imaginative play games.
Along with encouraging role-play activities, the marking will also teach children about empathy for others as well as what to do if they find themselves in an emergency situation. Some children may even feel calmer if they find themselves in a hospital.


Technical Details
Associated Documents
Material Guarantees
Technical Details
Size: 1M
Solid colour design
Thermoplastic
Associated Documents
Please contact us for further information.
Material Guarantees

Thermoplastic Markings