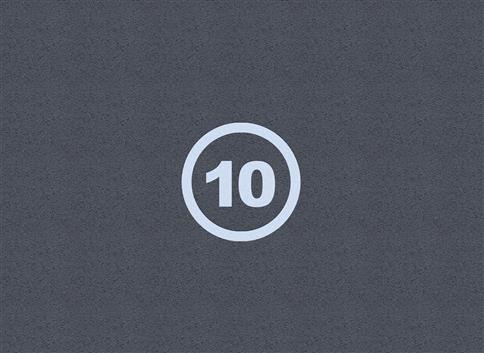 Lining Up Circle with Number or Letter
This product is no longer available.
Please take a look at our latest Surfacing and Landscaping products here.
Our product code: UN-SL-PM-LUC
Our lining up circle playground marking provides children with a dedicated area for lining up before school, after playtime and other events such as fire drills.
The marking design consists of an outlined circle, 500mm diameter with a number or a letter in the centre - the ideal design for lining up year groups on the playground.
Technical Details
Associated Documents
Material Guarantees
Technical Details
Size: Ø0.5M
Outline Colour Design
Thermoplastic
Associated Documents
Please contact us for further information.
Material Guarantees

Thermoplastic Markings