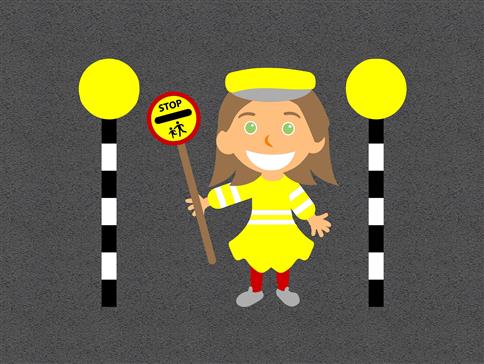 Lollipop Lady
Our product code: UN-SL-PM-LL
Teach young children about road safety with our colourful Lollipop Lady playground marking.

While a good addition to any roadway playground markings, children can also be taught about road safety. An engaging and fun way that is sure to stick in any young child's mind.
Technical Details
Associated Documents
Material Guarantees
Technical Details
Size: 1.1M
Solid colour design
Thermoplastic
Associated Documents
Please contact us for further information.
Material Guarantees

Thermoplastic Markings